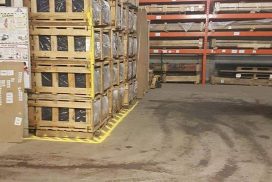 Warehousing, pallet storage and distribution services are all services that TCS Crawley provide to businesses in the Crawley and Gatwick area. 
Warehousing and pallet storage are a cost effective way to store your goods or products.
From providing a storage overflow facility to a temporary storage unit until a specific delivery date, TCS Crawley can offer competitive rates for all your requirements.
For all your storage needs please call 01293 546685